Winter Soccer Sessions with Kilnamanagh AFC 2022:
The girls from Junior Infants- Second Class have been enjoying their soccer sessions with the coaches from Kilnamanagh AFC since 11th November 2022. A very big thank you to the coaches for their kind and generous donation of Futsal balls and bibs to our school! The girls are looking forward to their soccer sessions in the weeks ahead!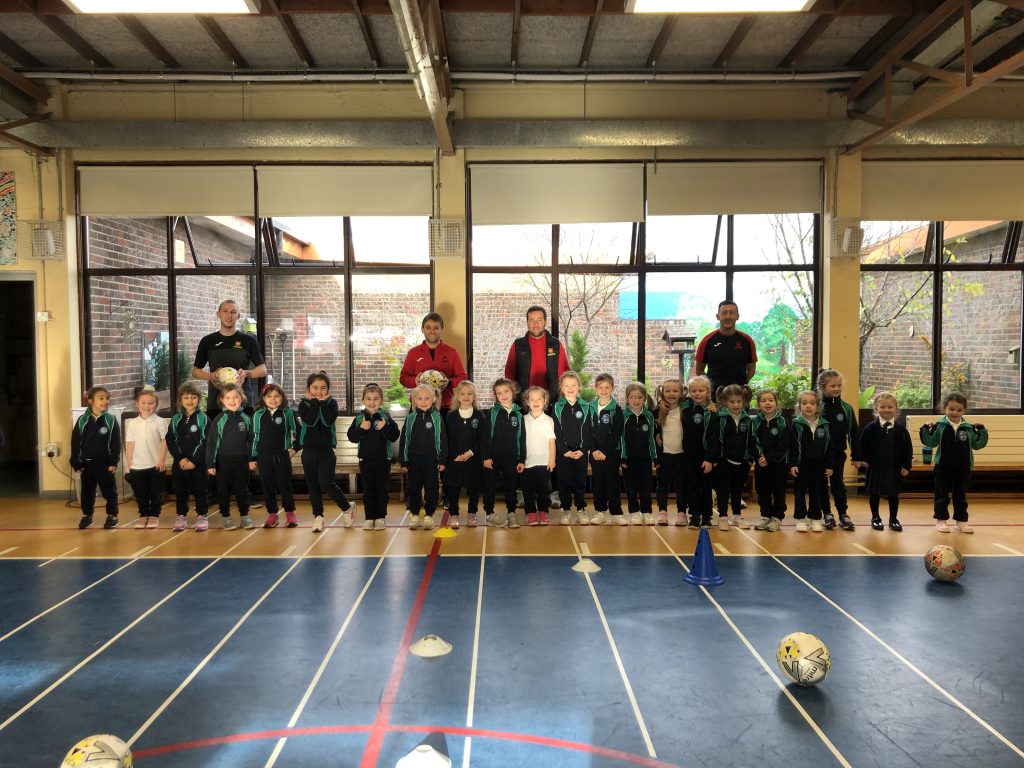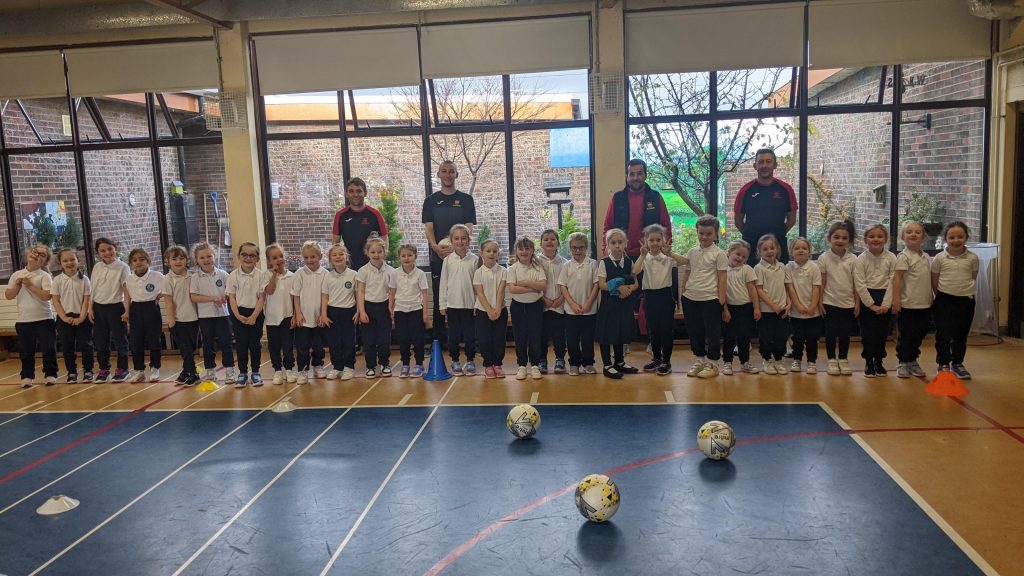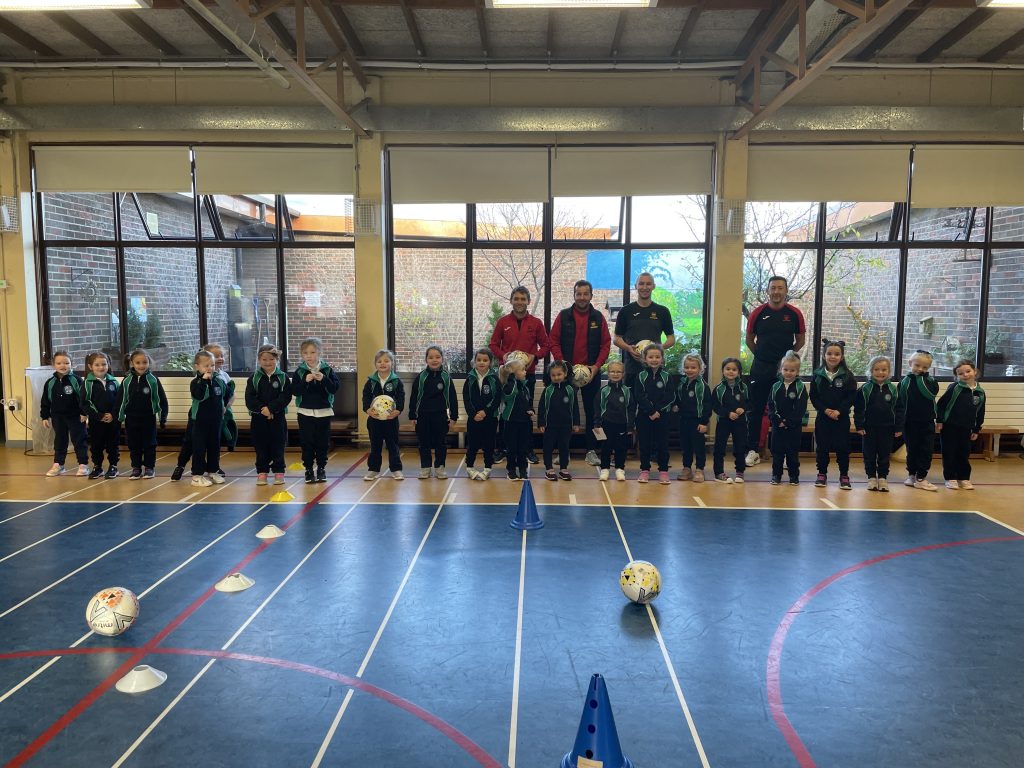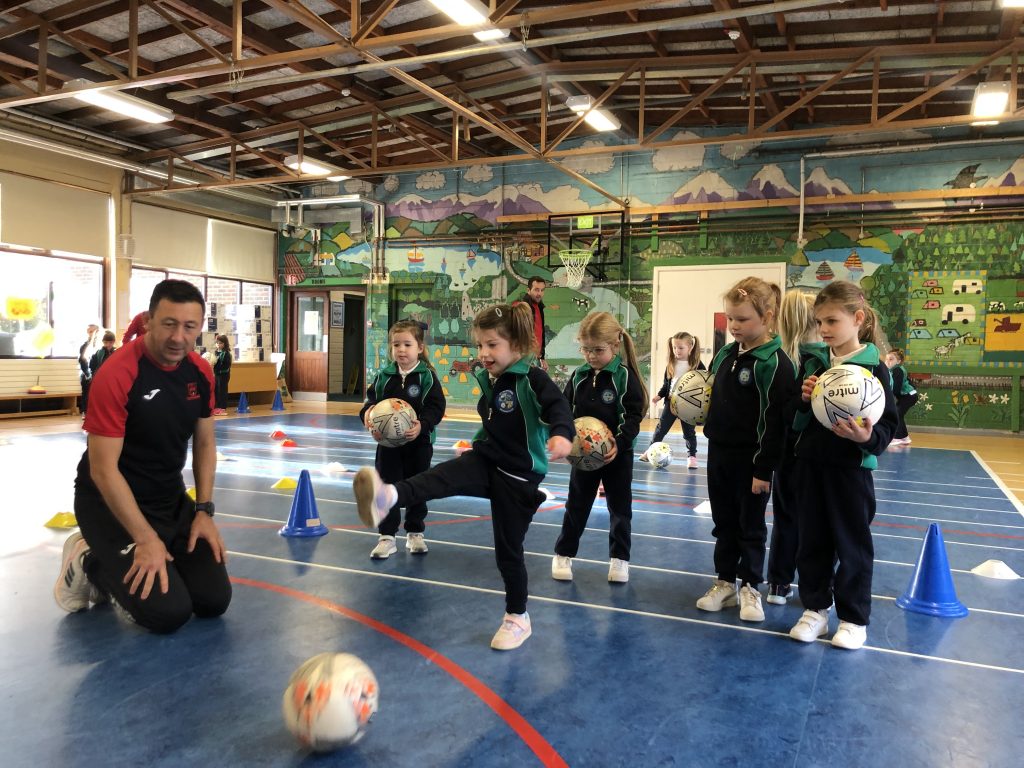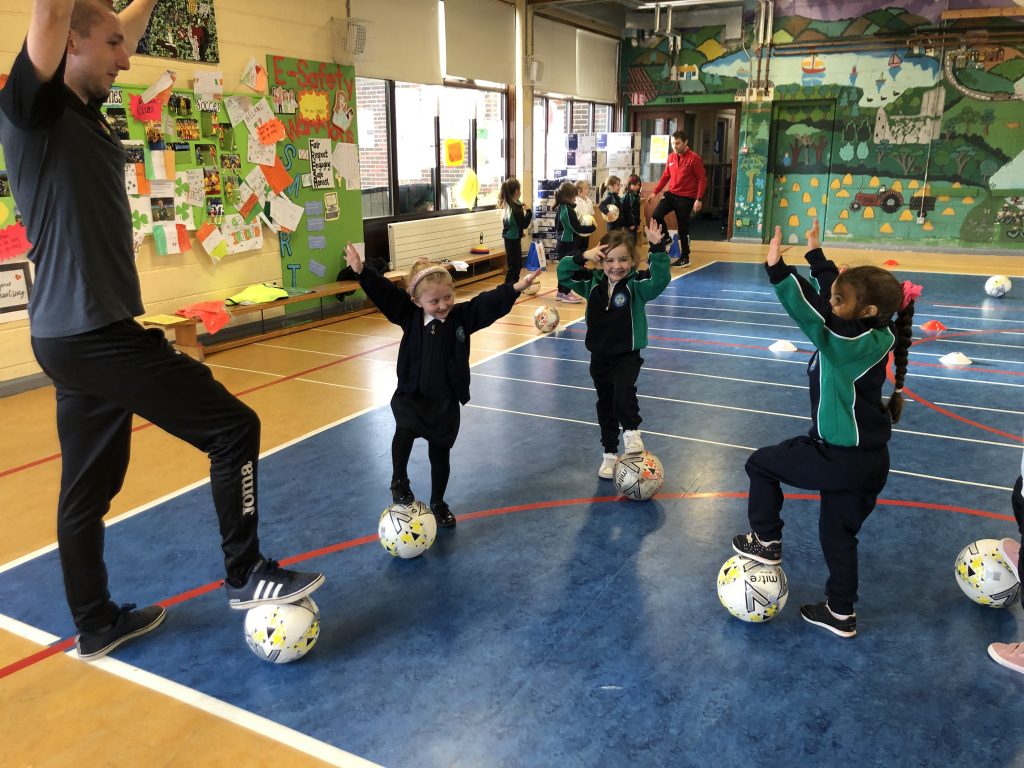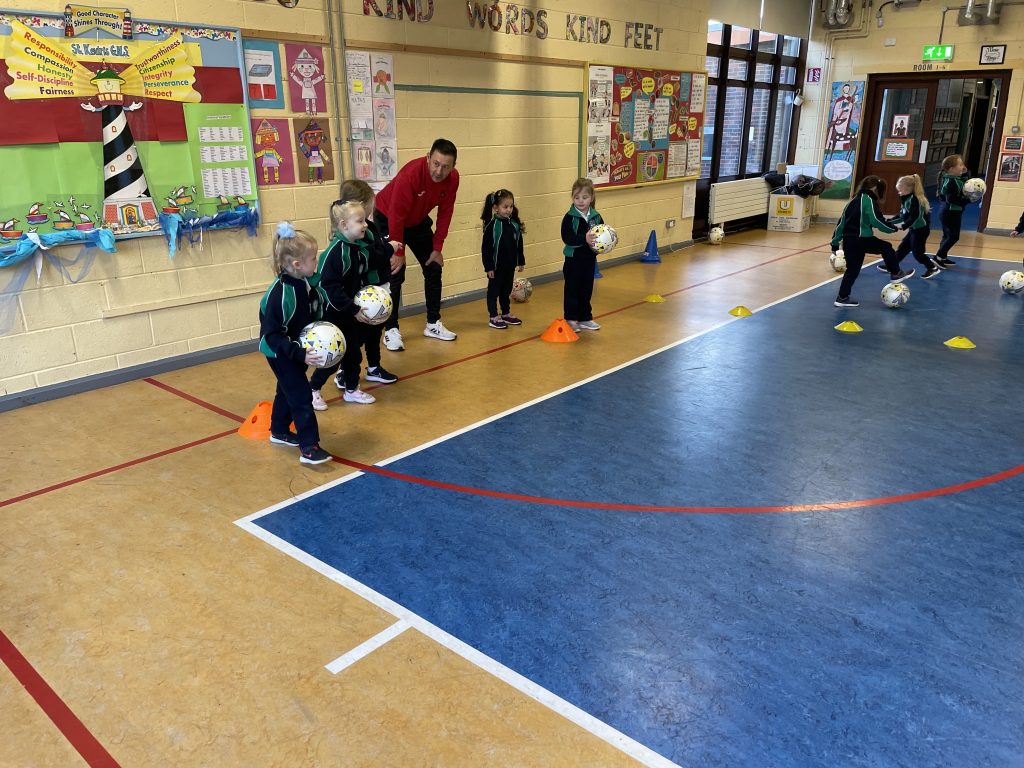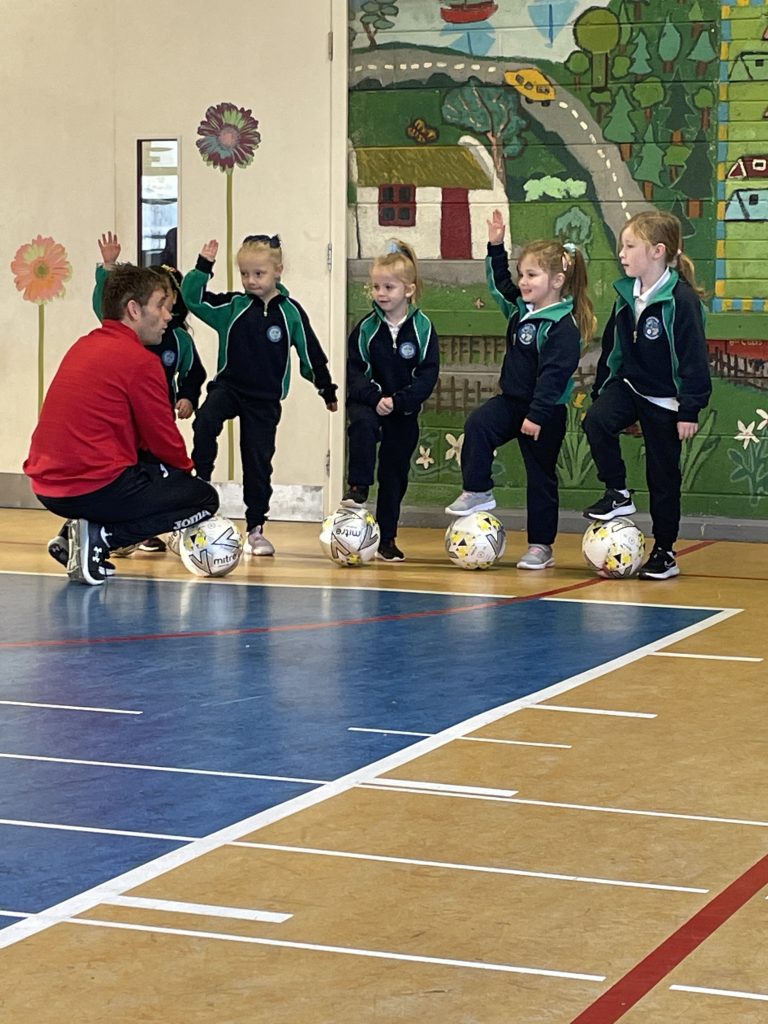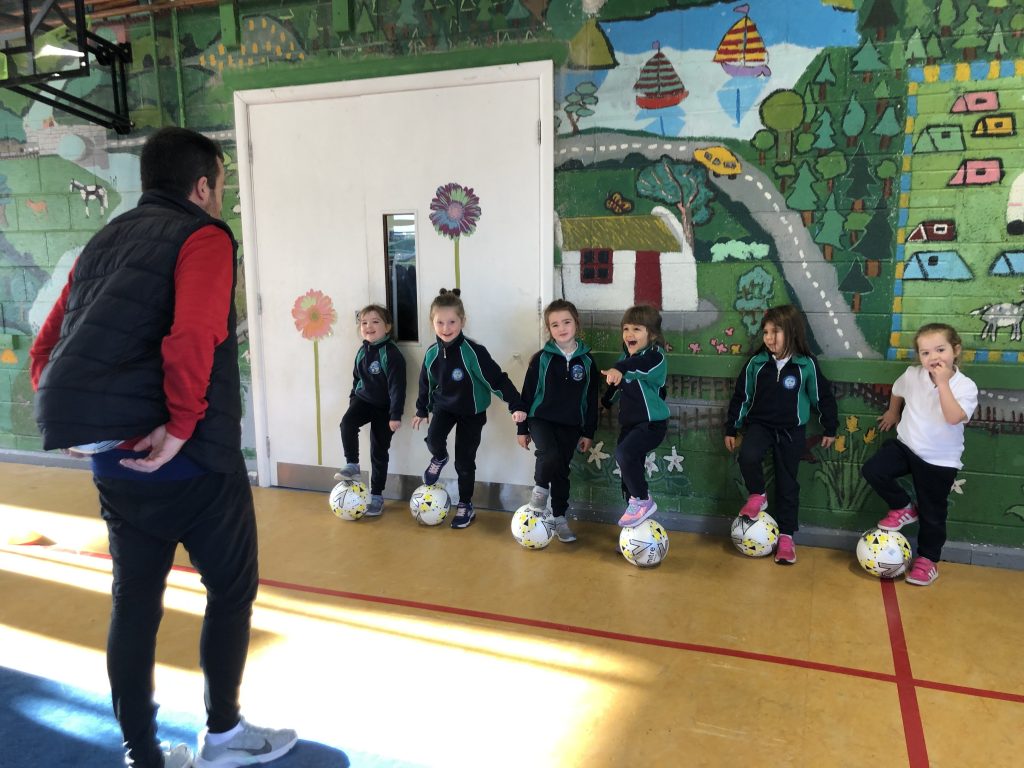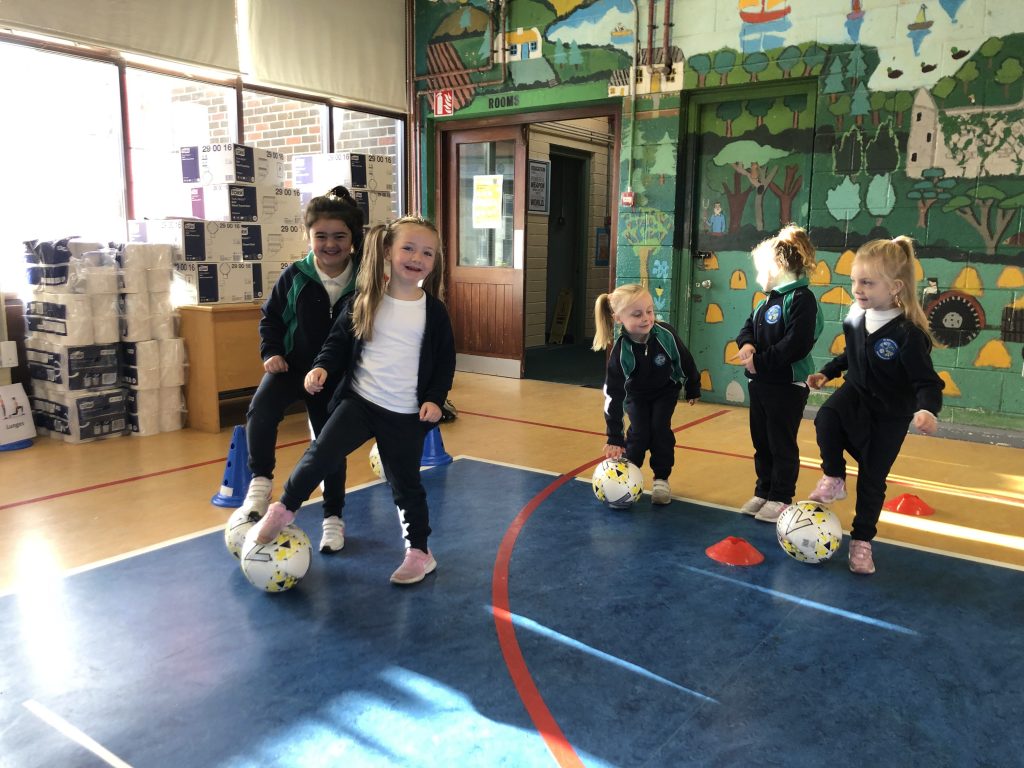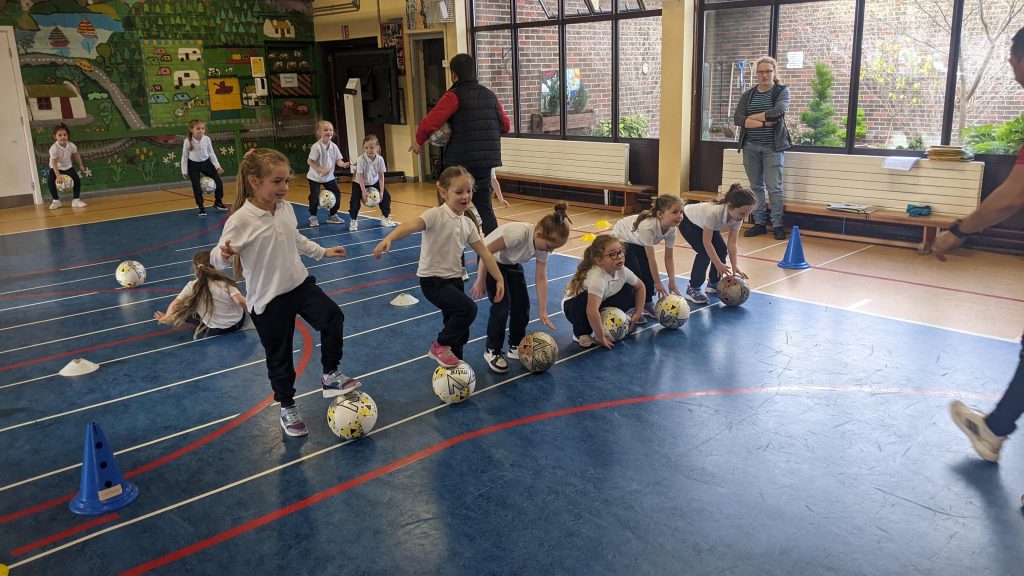 European School Sports Day – 24th September 2021:
The girls took part in soccer sessions with Kilnamanagh AFC as well as GAA with St. Kevin's Killian's GAA club. Thanks to everyone for joining us on the day!
In St. Kevin's, we have an ASF committee made up of pupils and staff alike. All staff signed a contract that showed our commitment to achieving the Active Flag. The committee is made up of two members from each class selected based on their interest in Active Schools and suggestions given on how to be more active. The role of the committee is to attend monthly meetings, to bring suggestions from the class to these meetings and to relay information back classes. The committee helps with the maintenance as well as the distribution of the PE equipment.
In our school hall we have an ASF noticeboard. We chose the hall as it is the heart of the school and anyone who visits the school will see it as well as all pupils when they attend assemblies and during PE lessons. We use the noticeboard to highlight physical activity and sporting successes within the school.
Parents and pupils are informed about activities within the school through our school Twitter with the ASF hashtag and also through the school newsletter. We regularly invite local clubs to visit our school and give taster activities.
A survey was completed in the school to see what clubs the children were in. The picture below shows the clubs that our pupils participate in.
St. Kevin's works with a number of partners to promote sport and activity in the school and in the wider community. Have a look at our photo slideshow below to see some of the partners we have worked with to date.
These partners include:
St. Kevin's Killian's GAA Club
Kilnamanagh AFC
Gardaí Local Schools Basketball Competition (in the National Basketball Arena)
Run for Rita
St. Kevin's Killian's Half Marathon
Sponsored Walk in partnership with local community
FAI Five-a-side Blitz, League and Cup Competitions
South Dublin County Council Sport Partnership
Tug of War Ireland
Ultimate Frisbee Ireland
Hip Hop with local dance teacher
Kilnamanagh Karate Academy
Cricket Ireland
School Badminton Programme with badmintonireland.com
In May and June of 2021, classes will enjoy some GAA coaching sessions. See our timetable below for the junior classes.